BWSI Final Dashboard

Thanks for a great program and final event!!
Check out our student videos on our YouTube channel playlist, it will be updated with videos from the webcast soon.
Check out our 'after BWSI' page for links on college recommendations, internships and other opportunities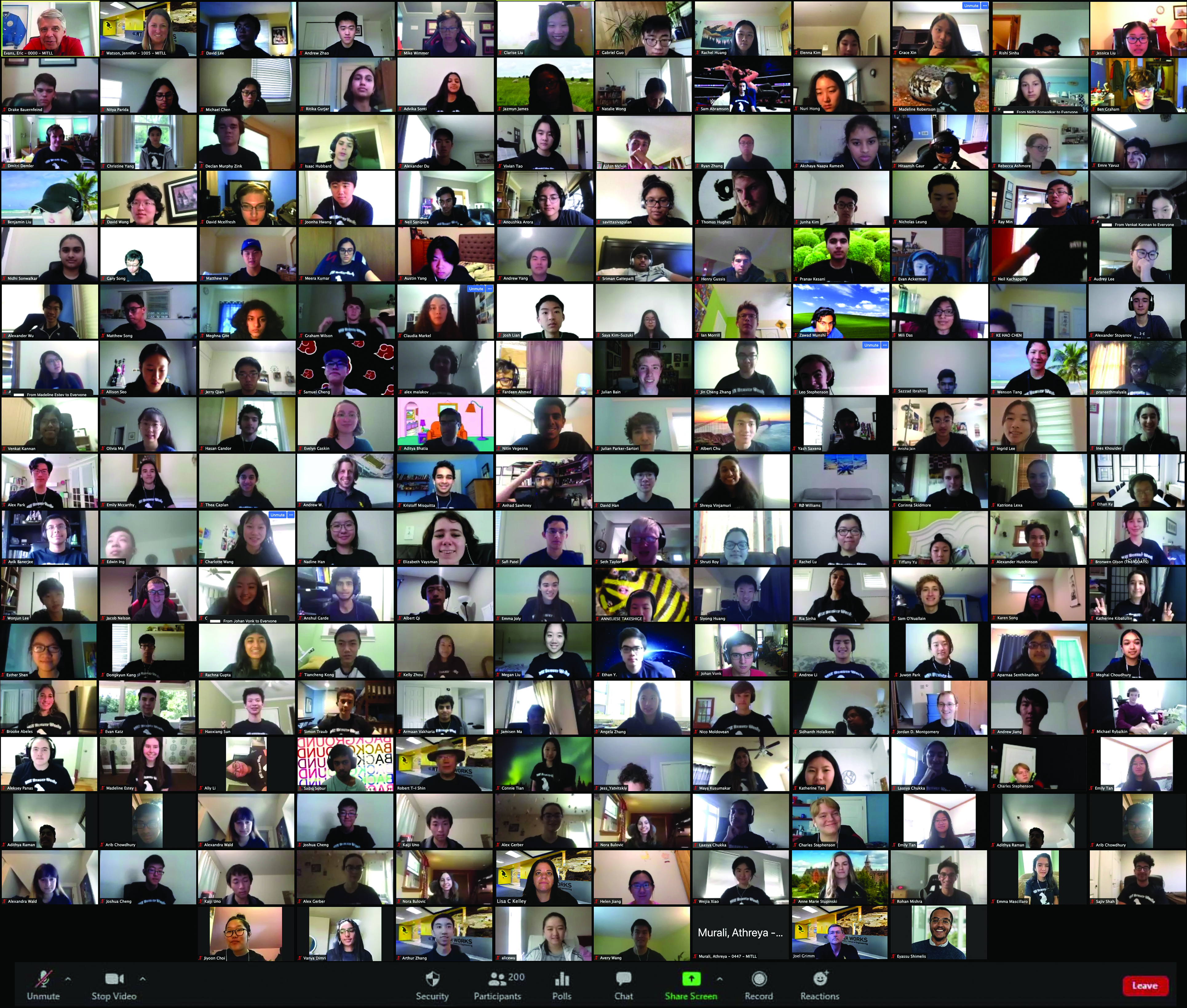 ---

Sponsor Thank you!
Our graphic artist took the photo and signatures to make a great Thank You to our BWSI sponsors.
---
Download BWSI graphics for decorating at home and using in videos
---
Keep checking here for updated links, recordings, and schedule updates.
Please fill out the final survey linked below!
---
Information for BWSI participants
All students and parents/guardians received the Welcome package and Code of Conduct and Kickoff.
---
BWSI Assignments for students
---
Take a video of yourself opening up kits, packages or swag from our sponsors, if you post on social media, please include us @mitbwsi for Instagram and Twitter using #BWSI2020!
Share your videos with us by uploading to this google folder, please use you name (as in lastname_firstname) in the name of the file!!
Make a digital postcard about you! (Canva, Powerpoint, Illustrator- whatever) to tell us about yourself, keep it to ~5"x7" so we can use it in our 2020 Yearbook!    Here's an example  and have fun with this assignment!
BWSI 2020 Assignments

| Video request | details | upload site |
| --- | --- | --- |
| Video of opening kits, packages or swag from sponsors |  30sec video |   folder |
| Postcard to BWSI to tell us about yourself - Due 9/10 |  pdf file | |
| YOUR Video (Slides and Video from MIT Video Productions) - No Later than July 20 |  2 min video |   folder |
| Moments of discovery or failures!  (Individual or teams as they work together and reach goals) - Thanks- Tim the Beaver |  1-2 min video |   folder |
| Team videos: Final presentation on projects |  5 min video |   folder |
| Team Zoom Collage/Screenshot |  jpg, zip, png |  folder |
| Nerdy T-Shirt Challenge Submissions:  Example Here |  jpg, zip, png |  folder |
|   |   |   |
---
Surveys
---
Self reflection on your progress is important and helps us improve our courses - links for surveys will be posted here soon. 
Four courses are participating in surveys from the BASB (Boston After School and Beyond) which will have additional short surveys to complete.
Student Progress Survey

| Survey | Due | Link |
| --- | --- | --- |
| Pre-program | Closed |  Survey |
| Communication |  7/24/20 |  Survey |
| Post-program (Now Live) |  8/05/20 | |
---
Seminars during July, Tues, Wed, Thurs, 12:30-1:30 EDT
---
We have world class researchers and educators present lunchtime lectures to attending students. You will also be able to watch a livestream of these - check out our YouTube Channel !
2020 Schedule (so far!)
---
Final Event
---
We are still working on the details, teams will have a chance to not only make a video about their project, but will have a chance to discuss it live with panelists on July 31.  We want to give our students a chance to show off their porojects that demonstrate innovative solutions and great work using what they've learned!
---
Internship Opportunities (to be updated as we have more information)-- See After BWSI
---
Program Links
---
---
Kerberos ID (aka MIT email addresses
All enrolled students will be receiving an MIT email ID, known as kerberos ID.
This account will allow you to join zoom meetings that require an MIT account authentication.  It will be up to you to pick a username (be wise in your selection) and password that you will need when authenticating on zoom.
Your Kerberos account will be active for one year and is not renewable (well, unless you become an MIT student or employee ☺ ).  The account set up is all handled remotely.  If a student is asked to leave the program for any reason, their Kerberos account will be deactivated.
MIT Information Services and Technology (IS&T) are responsible for managing the process and can be reached at support@mit.edu for questions on this process for MIT kerberos accounts.
---
Last Resort!
---
Email bwsi-admin with your questions if you do not see the answers you need on this page. BWX-help or BWinfo or BWwebmaster will only take longer to get an answer.