Beaver Works Summer Institute
We are looking forward to our 2023, both in-person and virtual. We will not be offering a residential program in 2023.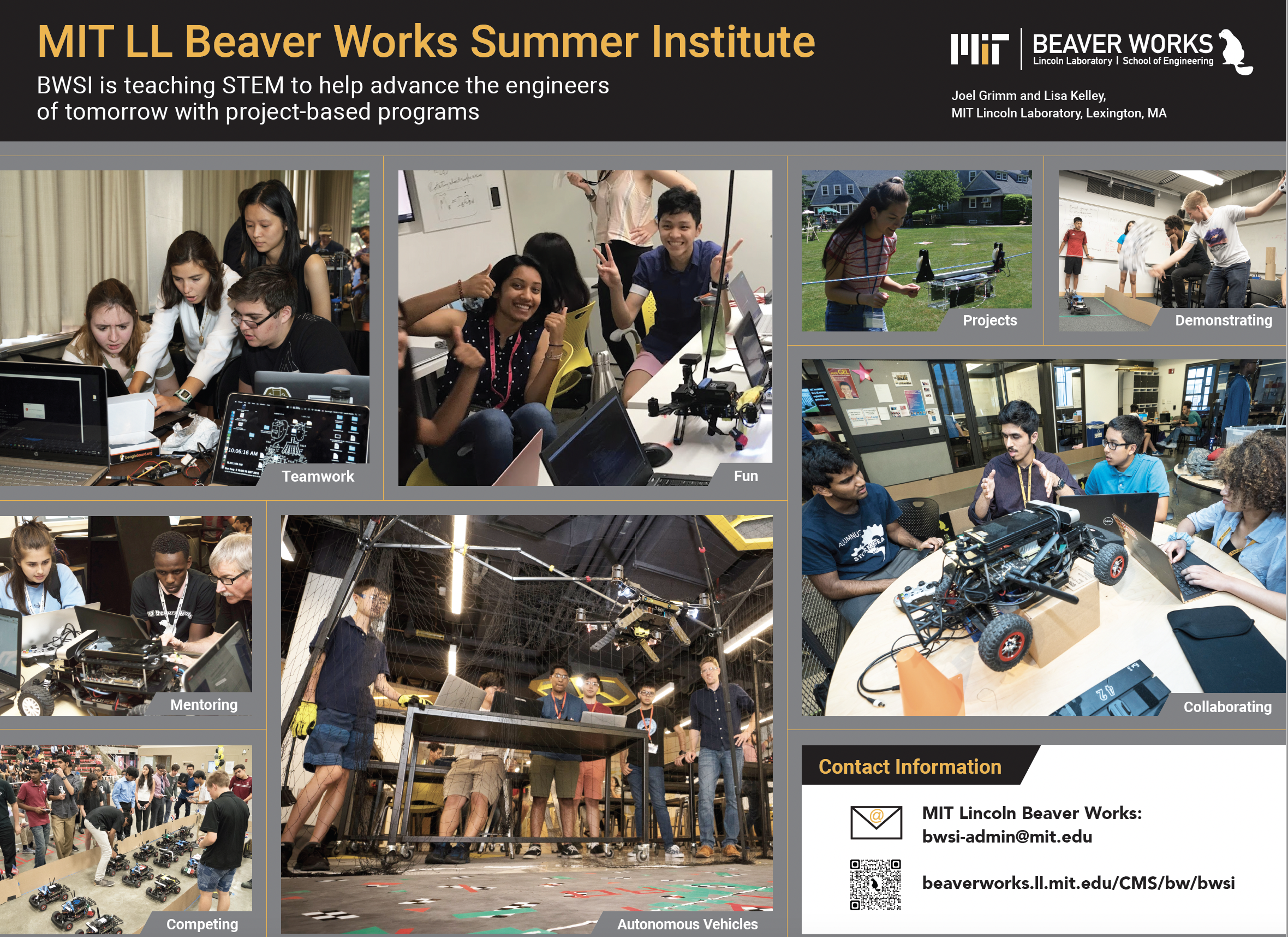 ---
!!!! Check our FAQ if you have questions!!!  Its is searchable for keywords
Announcements

Including an in-person course at MIT and 8 more virtual courses

Saturdays, March 4 - April 22 

Our Fall "Girls who Can!" course series for 11th graders is complete!

Congratulations to all our students who completed these courses.

Final Event on April 29!

 

 

 

 

 

 

 

Watch videos from our 2022 Final Event!

Thanks to everyone who heped and participated!

 

 

The students in our Build A CubeSat Challenges

with AIAA, SWE, and NSBE are AMAZING!

Click on the organization for more details.

Watch their videos on our YouTube channel

We're having supply chain issues that are impacting our next CubeSat Challenge schedule and hope to be able to have it again in 2023.

 

 

 

The online courses for our 2023 program opened on Feb 1 and registrations are processed on a rolling basis
As always, check our FAQ page if you have questions, but you can also email us at bwsi-admin@mit.edu
---
We are always looking to create and update courses to help students learn engineering, build autonomous systems, and experience current research topics. The Beaver Works Summer Institute is committed to providing the depth and experience of these project-based courses. 
---

---
The following courses will be offered in-person this summer: Autonomous RACECAR, UAS-SAR, Autonomous Underwater Vehicles,  Build a CubeSat; other courses listed will be offered in a  virtual format.  Students and families accepted for the in-person will be responsible for accommodations or commuting to the MIT Campus for classes.
---
---
Our program is free and supported by generous sponsors.  You can help BWSI by donating and following us on social media!
More information on our privacy policy can be found here