Beaver Works Summer Institute
                 BWSI 2021 will be here soon!
Enrollment Applications are closed, Teacher recommendations are due on April 15.
We are still accepting nominations for our online program for independent study.
See our application page for more information on how to access our online course and apply for the summer program.
Our program for BWSI 2021 will be completely virtual. Our plans include running from July 6 - Aug 1. Weekdays from 10am-6pm ET.
---
We are creating and updating courses to help students learn engineering and build autonomous systems.  We will be adding courses on cyber security, quantum software, and autonomous underwater vehicles this year!
---

---
The Beaver Works Summer Institute is committed to providing the depth and experience of these project-based courses.  We will announce courses and programs as we create them, but plan on the following: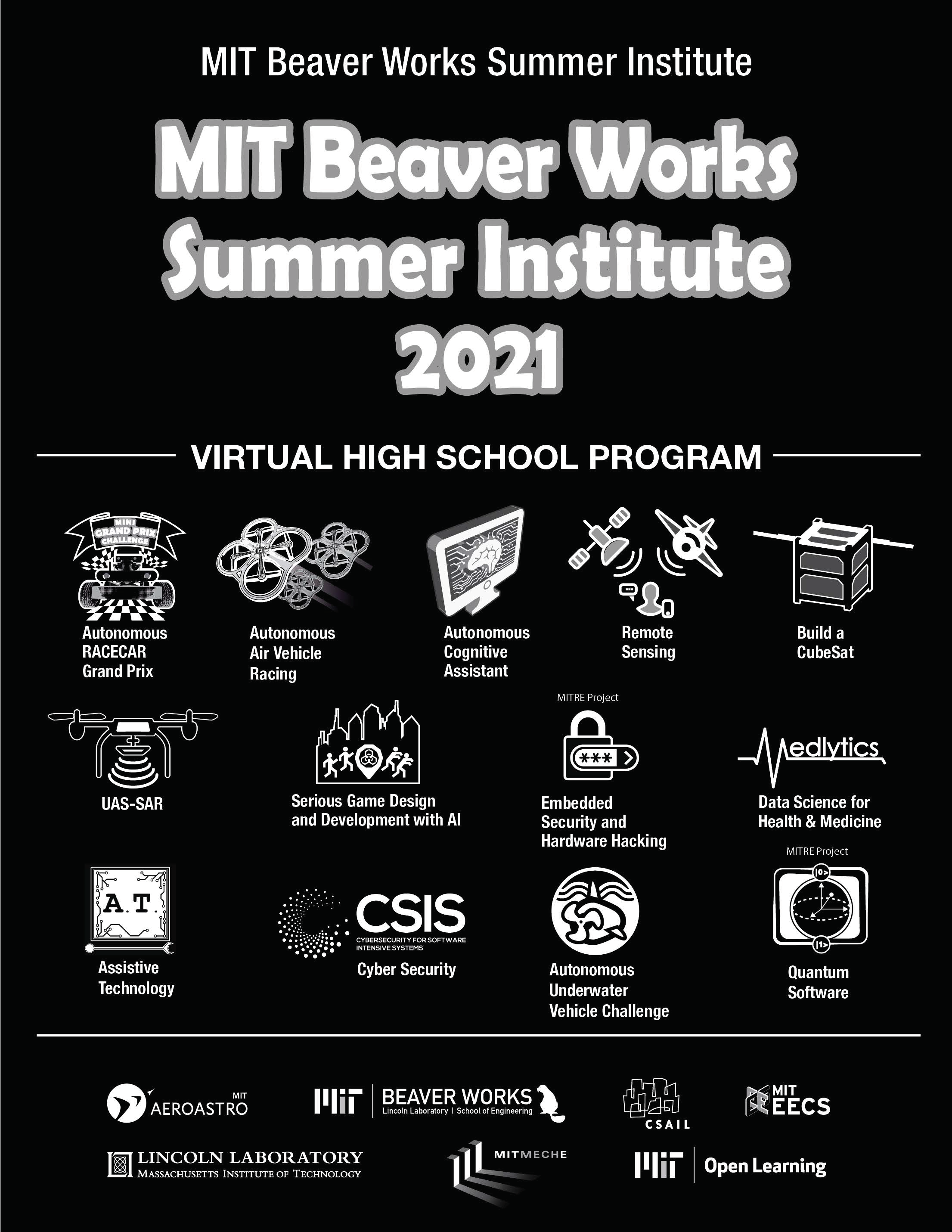 Our program is free and supported by generous sponsors.  You can help BWSI by donating and following us on social media!