Beaver Works Summer Institute
BWSI Application notification will be out May 2, 2022             
Due to COVID-19 restrictions and policies, we will again be hosting a virtual program in 2022
You can still register  for our independent study Online courses- See our application page.

Enrollment applications for our summer program closed on 31 March!

Our Spring Saturday program for 9th &10th grades is full swing!

 

 

We are launching our Build A CubeSat Challenges with AIAA, SWE, and NSBE!

Click on the organization for more details.

Congratulations to all the students who participated in our fall Outreach programs!

Certificates were emailed on Jan 5th.

 

Our Final Event was great and all our students and teams had a chance to present their projects to over 1,000 visitors who joined the webcast.

Thanks to everyone who participated and came to it.  You can watch the videos here on our YouTube channel.
As always, check our FAQ page if you have questions, but you can also email us at bwsi-admin@mit.edu
---
We are always looking to create and update courses to help students learn engineering, build autonomous systems, and experience current research topics.
---

---
The Beaver Works Summer Institute is committed to providing the depth and experience of these project-based courses.  We will announce courses and programs as we create them, here is our tentative list of courses.
2021 Course list- all courses are planned for the summer of 2022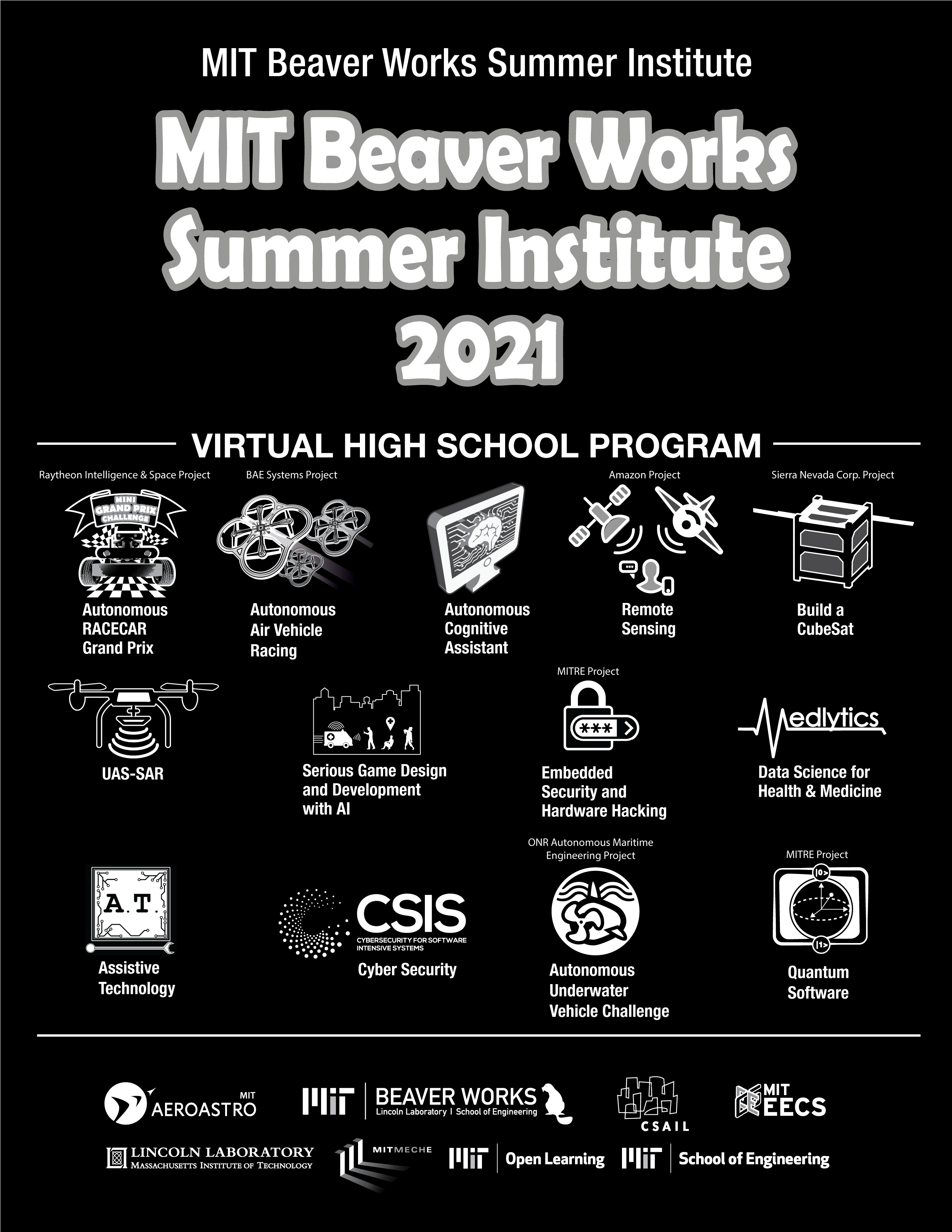 Our program is free and supported by generous sponsors.  You can help BWSI by donating and following us on social media!
More information on our privacy policy can be found here